It has been more than eight years since Frederick County authorized the expense of more than $100,000.00 to have RW Beck, Inc. study only two options for addressing the county's waste management challenges — incineration or a transfer station.
Ever since then, albeit with a few twists and turns and bumps in the road, Frederick County has been on the road to making an irretrievable, decades long commitment to a massively expensive and risky 1,500 tons per day, regional mass burn incinerator.
The long and winding road trip was started by one board of county commissioners, further debated and eventually approved by the next board, and fully supported and advanced by the current board. For the last few years, planning has proceeded, and shortly, the Maryland Department of the Environment is expected to issue the air, water and disposal permits required for the project to move forward.
Given all of that, it's not surprising that many county residents are under the impression that it is a done deal.
It isn't.
Despite all that has occurred, before preparing and selling the bonds to finance the construction of the incinerator, the Frederick County Board of County Commissioners could choose to back away from the project at any time, for any reason. And there are many distinct and utterly compelling reasons why they should do so.
But even if Commissioner Blaine Young and his fellow commissioners are unwilling to reexamine the costs and risks, and remain committed to the project, it is still not a done deal.
One major reason for that is that the huge incinerator was conceived and established as a joint effort…a 60/40 partnership with Carroll County, our smaller neighbor to the east. And though supported and approved by two of the three Carroll County commissioners in office in 2009, a solid majority of the now-five person, conservative and all-Republican board of county commissioners has decided that they would rather incur a $3,000,000.00 penalty than continue with the partnership and face what they consider an immense financial liability.
It is worth noting that the Carroll County commissioners have not expressed any real concerns about the potential public health or environmental effects that might be associated with the incinerator. Besides the fact that the incinerator would be in Frederick County, three miles from downtown Frederick, rather than Carroll County, their primary concerns and objections have all been financial.
Without Carroll County as a partner, Frederick County is presented with a variety of options, including:
1) Find another county to replace Carroll County as a 40% partner in the 1,500 tons per day incinerator.

2) Have Wheelabrator Technologies, Inc., the New Hampshire-based company contracted to build and operate the incinerator, sign on and invest as a full partner.

3) Build a smaller, 900 tons per day, Frederick County-only incinerator.

4) Take the opportunity to evaluate other alternatives altogether.
Each of these options is fairly complicated in some ways, and I'll take a closer and more detailed look at them in a separate blog entry. For now, however, I'll simply note:
1) There are good reasons to think it is highly unlikely that another county will step in to replace Carroll County in the project as it is today, despite numerous comments from Commissioner Young and others about interest from Howard County and Washington County.

2) There are a number of reasons it is also unlikely Wheelabrator would choose to become a full 40% partner with Frederick County in the project. Among other things, it would mean absorbing the responsibility and risk of 40% of the construction cost and debt, and being responsible for 40% of the facility's capacity, without the waste stream that a county has.

3) A smaller, 900 tons per day facility would still be much larger than Frederick County would be able to fill, for years to come. It would require a significant amount of waste from out of the county (which will only come here if Frederick County offers the lowest cost, including tipping fees and the cost of hauling it here. And it would lose some of the economies of scale associated with the larger facility.
So, while nothing is final yet, perhaps we should take advantage of the time and distance we have traveled to get a broader and better perspective?
Here is one way to look at it…
When the plan for the 1,500 tons per day incinerator was being developed, evaluated and debated, one of the key elements in the process was an economic model, or spreadsheet cost model, that was both complicated in many ways, and quite simple and limited in others.
In essence, if you will, please imagine a big spreadsheet, intended to cover a 25-35 year period, into which are placed specific numbers and/or ranges for a long list of important factors, many or most of which can have a significant effect on the projected costs and/or revenues associated with the incinerator, on the one hand, or continuing to haul most of our waste out of the county on the other.
Not to be ironic, but "Garbage in. Garbage out."
Without questioning the motives or integrity of the people who filled in all the original numbers — here and now, anyway — it is vital to remember that the long term economic model is, at best, the sum total of a lot of educated guesses, shaky assumptions and very debatable projections.
This is especially true when one considers the extraordinary length of time involved, and the fact that many of the numbers are subject to the uncertainty of three of the most volatile and rapidly-changing aspects of modern society: energy production and use, resource and waste management, and environmental and public health regulation.
For perspective on that, and in no particular order, here is a partial list of some of the items that had to be given specific numbers or modest ranges, not just for now, or the next five or ten years, but for the next 25-35 years:
• Frederick County population

• Average household waste generation rates

• The waste diversion rate for Frederick County, including recycling, composting and waste reduction

• Market value of recovered ferrous metals

• Cost of fuel for trucks hauling waste (to the incinerator or out of county)

• Market rate for the electricity generated by the incinerator

• Percentage utilization of the facility's capacity

• The composition and BTU value of the waste stream five, ten and twenty years from now

• Price level for a tipping fee that would attract out of county haulers to utilize our excess capacity, for many years to come

• Cost of new and more stringent regulatory mandates for air emissions and more
Again, this is not a complete list.
But it doesn't take a rocket scientist to appreciate that most of those items could be rigorously debated, even if only for what the numbers should be for the first decade, much less three times that far into the future.
It is also important to note that if the comparison was made to something other than simply long hauling waste out of the county, one would have to project other numbers, such as the value of recyclable materials in the marketplace, or cost of commercial composting, and so on.
The reader should also know that, even using the fairly optimistic numbers the county used to come up with an economic profile for the incinerator that cost less than long hauling waste out of the county for the next thirty years, it was well more than a decade before burning the materials was not significantly more expensive. In other words, the projected savings were far out in the future…if most of the key projections managed to be very accurate two or three decades from now.
Think about that for a moment.
It is tempting to break down many of the projected numbers — the assumptions. Frankly, one could have a lively and substantive and credible debate about the accuracy of almost every assumption made. For instance, briefly…
Incorporated into the model was the assumption that average household waste generation rates would increase for a while, and never go down, despite growing evidence that a variety of changes, in materials or packaging, or extended producer responsibility, personal behavior and more, are leading to lower rates, According the Environmental Protection agency, solid waste generation per person per day peaked in 2000.
Incorporated into the model was the assumption that Frederick County would NEVER (over the life of the incinerator) exceed a 60% waste diversion rate, including all recycling, composting and other waste reduction. This despite the fact that the county is already at a 45% diversion rate, and more and more communities across the country are already demonstrating ways to achieve higher rates.
Incorporated into the model was an assumption about the BTU value of the waste stream to be incinerated that is higher than any known incinerator. This unrealistic projection only gets more irresponsible when one considers the impact of increased recycling of some of the materials (such as paper and plastic) that have the highest BTU value.
Even the population growth rate projected for Frederick County is higher than what is likely to happen. That is all the more true when one considers the growth rate over the last few years, changing demographic and market forces affecting where people are moving, and the of state resources and policies that are supporting the new pattern.
But rather than expand on those or include a few others, however, I'd like to point out a number of separate and very relevant items I've come across in the news…in just the last few days and weeks.
Locally, on July 9th, the Frederick News Post published a column by Fred Ugast, entitled "WTE endgame"
In the column, Mr. Ugast pointed out…
Assuming the plant operates initially at two-thirds of its capacity, generates 750 kilowatt-hours per ton of waste, and earns 8.7 cents per kWh for the electricity it produces, the 2009 projections showed the net cost to the county would exceed the cost of our current long-hauling approach through 2029 — even if long-hauling costs increase by 4 percent each year.

Those assumptions have turned out to be wildly optimistic. The wholesale price of electricity today is about half the amount assumed in the "conservative" scenario, and the amount of electricity generated per ton of waste is likely to be significantly less than projected depending upon the actual composition of the waste stream. Moreover, to the extent that electricity generated by WTE has fewer harmful effects than that generated by coal plants, that comparison makes little sense in a world where coal is all but certain to be phased out in favor of natural gas.

Any businessperson who presented a proposal to their board of directors that showed a base case losing money for 15 years with key assumptions that do not reflect current reality would be laughed out of the boardroom, perhaps permanently. If protecting the taxpayers is really job one, our commissioners will use this opportunity to set a new course.
So, even before the any bonds have been issued, and long before the facility is operational, one of the most important numbers is already so far off the projections in the economic model that the entire model falls apart.
While electricity production is a by-product of waste incineration, the revenue from the sale of the electricity is a very important part of the economic model, and a factor in how well the facility can or can not compete with a range of alternatives.
Consider that the revenues from electricity start with assumptions about the utilization of the incinerator's capacity, and the composition and BTU value of the wastestream, and finish with the price that electricity has in the marketplace.
If the "wholesale price of electricity today is about half the amount assumed in the most "conservative" scenario, and the amount of electricity generated per ton of waste is likely to be significantly less than projected depending upon the actual composition of the waste stream," even if the incinerator is able to receive enough waste, the revenues are going to be far short of projections.
Two days later, on July 11th, the Waste and Recycling News published an article by Catherine Kavanaugh, entitled "Massachusetts plans to ban commercial food waste in 2014"
Here is a reevant excerpt from the article:
Energy and Environmental Affairs announced a proposed plan that would require any entity that disposes of at least 1 ton of organic waste per week to donate or repurpose the food starting July 1, 2014.

The ban will affect large restaurants, hospitals, universities, hotels and other big businesses and institutions.

The plan calls for food waste to be shipped to a facility that uses anaerobic digestion to covert food waste into a biogas that produces electricity and heat. Or, it can be taken to composting or animal-feed operations. However, state officials are sweetening the pot for the AD option. They are offering $3 million in low-interest loans to private companies building AD facilities that harness the energy in organic waste.
Admittedly, this isn't happening in Maryland, yet. But it is another example of the sort of changes that are happening, almost daily it seems.
The article goes on to say:
Food waste and organics make up 20-25% of the current waste stream going to landfills and incinerators. The proposed food waste ban would help the Commonwealth reach its goals to reduce the waste stream by 30% by 2020 and 80% by 2050.
With a single piece of legislation, an entire state (similar to Maryland in size) will see a substantial reduction in organic waste that would be placed in landfills or incinerated. You don't have to have a crystal ball to appreciate that this sort of legislation is or will be the new normal.
A few days later, on July 16th, the MinnPost published an oiece by Paul Gardner, of Recycling Reinvented, entitled "Finding the answer to our waste-management challenges"
In the piece, Gardner, a former state legislator, talks about the "need to revisit the costs versus benefits of waste-to-energy," noting that "we could avoid the need for more landfills and waste-to-energy plants by recycling more of the valuable material that ends up there." He describes how governments don't react quickly to market pressures, and points out that as "commodity prices have risen, cities and counties have been unable to adequately adjust payments to recyclers or increase collection to meet the manufacturers' demands for more post-consumer material."
He goes on to address one particular solution, known as Extended Producer Responsibility, or EPR.
EPR would require the producer of these materials, like consumer brands, to pay for the cost of recycling. In doing so, they would scale up best practices in collection, processing, education and financing. Legislation would be required to put this system in place so that all PPP producers participate and finance the system.

Companies interested in this concept are saying the same things:

• We need more quantity and better quality low-cost material. More recycling means more supply and less price volatility when emerging economies are buying the same material to achieve higher living standards.

• State and local governments are passing a patchwork quilt of product-related legislation, creating a confusing and expensive regulatory environment. We want a comprehensive approach that harmonizes regulations across municipal and state lines.

• Scale up best practices by enacting a system that uses market forces to promote what works best.

• Doing nothing is too expensive. In addition to creating an increasingly complex labyrinth of bad policy, the United States currently throws away $11 billion in usable post-consumer PPP.

Policy makers at all levels of government see this as a positive step to take. State lawmakers appreciate that they can ensure the fairness and efficacy of the system by setting recycling targets for materials and ensuring participation, while giving the private sector the freedom to devise the best solution. Local officeholders are relieved of the financial burden of recycling systems while achieving cleaner environments for citizens.
Again, this is not happening, yet, in Maryland. But it is an example of the many and creative ways in which governments and businesses are working to find and apply new systems, with effective incentives, that will substantially redirect recyclable resources away from landfills and incinerators, which occupy the lowest levels of the waste management hierarchy.
Then, just a few days ago, Envision Frederick County published a piece by Neil Seldman of the Institute for Local Self Reliance about a recent court decision in Arizona, entitled "Arizona Court Overturns Renewable Energy Credits for Incinerators: A Lesson for Frederick County and Maryland?"
The piece followed articles about the decision in a variety of publications, including here and here.
The decision only applies in Arizona, but…
For the first time a court of law has disqualified trash burning as a renewable energy source. The Sierra Club Grand Canyon Chapter in Arizona won a favorable ruling in its challenge to the Arizona Corporation Commission's decision that trash burning could qualify for renewable energy credits.

On July 16, the Maricopa County Superior Court ruled that the Commission had erred and abused its discretion in deciding to give renewable energy credits to the Mohave Electric Cooperative for the project it planned near Phoenix by the Reclamation Power Group.

The Sierra Club successfully argued that burning trash to produce power was not a use intended under the state's renewable energy standard, and that funds should be redirected to support truly renewable energy resources such as wind and solar. The Sierra Club filed the lawsuit last September, directly challenging the Commission's decision to allow trash burning to be considered a renewable energy resource.
As Mr. Seldman notes: "Unfortunately, putting politics ahead of science, and despite considerable opposition, Maryland has been one of the states that has designated waste incinerators as a Tier 1 renewable source of energy."
This designation by Maryland of incineration as a Tier 1 renewable energy source never had a valid scientific basis. The fact is that elected officials in some states that established renewable energy mandates, realized that they could make instant progress (on paper) toward those often-ambitious goals simply by changing the definition of energy from municipal waste.
But the permanent conversion of paper and plastics and food waste and more to ash and air emissions is not "renewable" energy production, and it is likely that designation will not stand in Maryland for the life of the incinerator in Frederick County.
Also, last week, on July 26th, the South Delta Leader (in Vancouver) published a column by Jean Wightman, entitled "Nanoparticles: Tiny, scary, and unregulated"
Ms. Wightman says:
What I also find scary is the possibility of Metro Vancouver allowing a waste to energy plant to be built in Delta, or on Tsawwassen First Nation land (we would have no say on the latter location) or across the water at Duke Point on industrial land.

Why should we be concerned? Because frying garbage (and especially plastic) at high temperatures creates super-tiny smog particles not seen by the human eye. According to Dr. Ian McKendry, professor and air pollution expert, today's incinerator filters would allow these nano-sized particles to pass through filters and into the air, thereby entering one's lungs and bloodstream. Disposal of toxic bottom ash would also still be required. I recommend a perusal of McKendry's research.
This short column addresses one of many examples of a variety of public health and environmental concerns that are getting more attention, from research to public policy.
Ultra-fine particles (or nanoparticles) are microscopic particles released from smokestacks, diesel trucks, wood-burning stoves, incinerators and other sources. They present a rapidly emerging public health concern that is very relevant to our decision to build an incinerator…or not.
Only last December, the EPA finalized more stringent standards for fine particulate matter, and, as more research likely shows why ultra-fine particulates are a serious health concern, it is equally likely those standards will be tightened further. These particles were unregulated when Frederick County began considering a incinerator. And now, long before it is built, we are already seeing regulatory changes that could significantly…or VERY significantly…increase the cost or building or operating the facility.
According to Frederick County, the Maryland Department of the Environment (MDE) has already required additional air quality control equipment, above and beyond Wheelabrator's original proposal, that will add $25 million to the cost of the facility.
What improved standards await when it comes to mercury, lead, dioxins and furans and other toxic materials that we know are released by the incinerator? And what might it cost to comply with each or all of the changes to come?
And then, just a couple days ago,on July 30, I came across an interesting piece by Eric Jaffe, in The Atlantic Cities, entitled "Why Mega-Projects End Up Costing Way More Than Expected"
Consider this excerpt:
One thing's for sure: the people who predict the cost of urban mega-projects do a terrible job. Several years ago the University of Oxford scholar Bent Flyvbjerg, who's made a career researching mega-project mismanagement, analyzed 258 transportation infrastructure projects from around the world and found that nine in ten exceeded their cost estimates. The overruns were greater on rail projects than road projects but averaged 28 percent across the board.

What struck Flyvbjerg most about the problem was how very un-random it was. If people were simply very bad at estimating the costs of huge projects, then one might expect some projects to come in under budget and others over. But an under-budget mega-project is about as rare as a dodo riding a unicorn. Instead, wrote Flyvbjerg and some collaborators in 2002, it's more likely that when it comes to mega-projects, public officials engage in "strategic misrepresentation" — aka lying:

The policy implications are clear: legislators, administrators, investors, media representatives, and members of the public who value honest numbers should not trust cost estimates and cost-benefit analyses produced by project promoters and their analysts.

Flyvbjerg's explanation is no doubt true in some cases, but there's also a less sinister reason why people associated with a project might be bad at predicting its costs. From a psychological standpoint, people are saddled with a cognitive bias that causes them to be unjustifiably upbeat (some might say delusional) about the prospects of their own plans. So they do whatever it takes to get them approved — certain that whatever problems have plagued others in the past will be avoided.
Of course, that doesn't absolutely mean that the construction costs of our incinerator will certainly be higher, or perhaps considerably higher, than they are projected to be. But the odds are good.
What does it mean that the proposed and approved incinerator in Frederick County has not been built yet, and key numbers used to justify it as a reasonable and cost-saving investment, over the next three decades, are already so wrong?
What does it mean that we can already anticipate and see still other changes coming that will only serve to make the assumptions more inadequate?
The so called "Waste-to-Energy" incinerator would certainly be, by far, the greatest financial risk the county has ever faced. But the time that has passed since it was formally approved, has given us a excellent opportunity to evaluate the economic model, to recognize and appreciate the enormous risks, and change course.
This is all the more true since Carroll County decided to back out of the project, and created a little space and time to reconsider.
From the beginning, the county overstated the need for the massive regional incinerator, exaggerated the benefits. under-appreciated the economic risk, and profoundly under-valued the benefits of a more flexible and integrated approach that produces more jobs without making us the trash capital of western Maryland.
The county never really explored a number of other, potential alternatives, and failed to appreciate the value of maintaining flexibility and options in a rapidly changing environment.
The good news is that it isn't too late to make things right.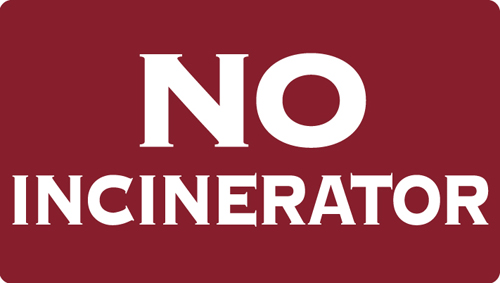 ---
The incinerator controversy in the media
Open a chronological listing of links to news articles, editorials, columns and letters to the editor from the News Post, Gazette other news sources about this issue.
Please note this from the News Archive home page:
Envision Frederick County is compiling an archive of news articles, editorials, columns and letters to the editor, from a range of local and regional publications. The archive will grow to include well more than 1,000 entries, covering the last decade or so.
In other words, the link above will take you to some, but not all of the "news articles, editorials, columns and letters to the editor" about this issue, as we are working to catch up with the past.