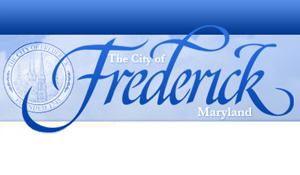 The City of Frederick has two empty seats to fill on the city's Planning Commission. PLEASE NOTE: The deadline for submitting a letter of interest and an up-to-date resume is Friday, July 6, 2013.
Below is the text from the press release about these vacancies on the city's website.
Here are more details about the Planning Commission.
---
CONTACT: Susan S. Harding, Public Information Officer, 301-600-1385
FOR IMMEDIATE RELEASE: Tuesday, June 4, 2013
Frederick, MD — The City of Frederick is seeking applicants interested in serving on the Planning Commission. All members of the Planning Commission must be City residents. Interested individuals should submit a recent resume and letter of interest to Phyllis Hane, Legislative Clerk, 101 North Court Street, Frederick, MD 21701 or email phane@cityoffrederick.com by Friday, July 6, 2013.
The Planning Commission is responsible for making recommendations on the City's comprehensive plan, and amendments to the text of the Land Management Code and to the Official Zoning Map. The Planning Commission also makes decisions on applications for development approvals such as site plans, subdivision plats, and master plans. The Planning Commission generally holds regular public meetings on the second Monday of each month at 6:00 pm at City Hall. Field trip meetings are held the preceding Friday at 3:00 pm in the Municipal Annex Office Building. Workshop meetings are held at 2:00 pm on the third Monday of the month, also at the Annex Building. Additional meetings are scheduled as needed.
For additional information, please contact Phyllis Hane, Legislative Clerk, at 301.600.2575 or email phane@cityoffrederick.com