"Are your elected officials representing your environmental values? The scores are in. Find out how your legislators are measuring up."
Today, the Maryland League of Conservation Voters released their "2013 Environmental Scorecard."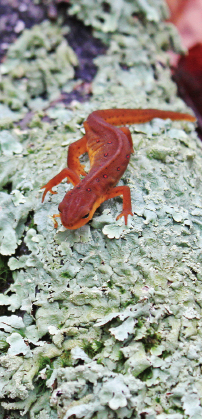 In an excellent and easily navigable format, the annual scorecard provides voters who are concerned about the environment with a good way to review the most significant legislative accomplishments…and disappointments…of the 2013 legislative session, and see how your elected Delegates and Senators reflected your values and represented your interests, on issues such as recycling, alternative energy, protecting the Chesapeake, transportation and more.
The scorecard is also designed to show how, despite some very notable victories for the environment this session, several environmental priorities were weakened or killed, and some important issues were avoided altogether.
In concert with the scorecard, the Maryland League of Conservation Voters has also developed an interactive map using social media. At www.mdlcv.org you can engage an interactive map, and compare your legislators' scores to others in Maryland. They've also made it simple to share your legislators' scores and/or send them an email.
"This year's environmental scorecard lets Marylanders know which legislators took action to protect future generations from the ravages of climate change, the health impacts of pesticides, and pollution from industrial agriculture," said Maryland LCV Board Chair, Tony Caligiuri. "Maryland LCV's scorecard lets citizens know which Senators and Delegates vote for what is politically convenient and who are the real environmental champions."
The Maryland League of Conservation Voters has been tracking the environmental records of our elected officials (from their leadership on key issues to their votes in committees and on the floor) for a few decades now. The organization is non-partisan, but recent history in Maryland has reflected a national trend, where Republicans who are strong advocates for the environment have become increasingly rare.
Locally, it is notable that Senator David Brinkley and Delegate Kelly Schulz each received a 2013 score of 0.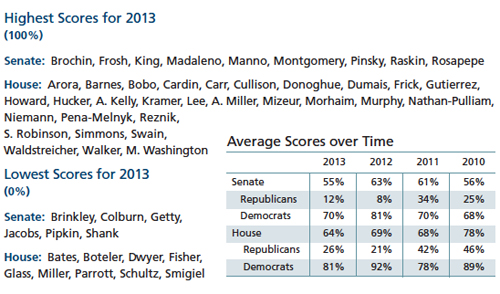 Here are the scores for the Delegates and Senators whose districts are entirely or partially in Frederick County, but please review the scorecard for more detail about the specific issues represented in their score, and their votes in certain committees or scores in previous years.
House of Delegates (Frederick County delegation)
3A Galen R. Clagett, D 71%
3A Patrick N. Hogan, R 43%
3B Michael J. Hough, R 25%
4A Kathy Afzali, R 20%
4A Kelly Schulz, R 0%
4B Donald B. Elliott, R 50%
Senate (Frederick County delegation)
3 Ronald N. Young, D 71%
4 David R. Brinkley, R 0%
Over time, the environmental performance of elected officials tends to be fairly consistent. But their individual scores can and do fluctuate a bit, usually because of one or two issues, rather than a broader change of perspective.
"Named by Center Maryland readers as a "Top Influencer," the Maryland League of Conservation Voters (LCV) is one of the most effective groups in Annapolis. For over 30 years, the non-partisan Maryland LCV has served as the political voice for the environment. We advocate for sound conservation policies, promote environmentally responsible candidates, and hold individual elected officials accountable through our scorecards and reports."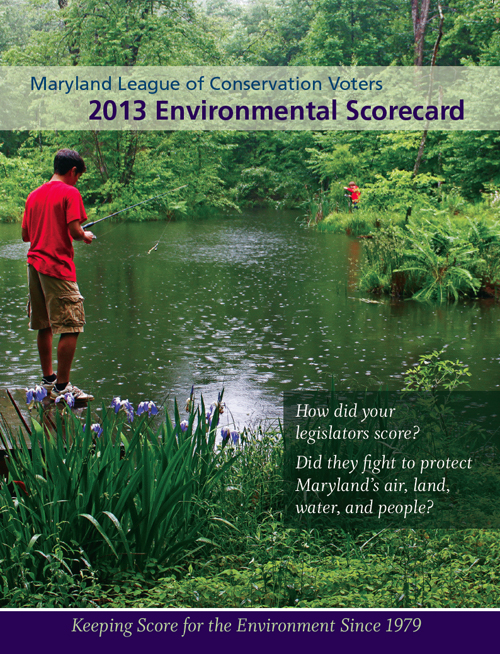 Here is the text of the MDLCV press release about the 2013 Environmental Scorecard:
MARYLAND LEAGUE OF CONSERVATION VOTERS

FOR IMMEDIATE RELEASE
Monday, July 15, 2013
Contact:
Jen Brock-Cancellieri, 410-280-9855 ext. 202 or jbrock@mdlcv.org
Karla Raettig, 410-280-985 ext. 206 or kraettig@mdlcv.org

Maryland Legislators Achieved Major Triumphs to Protect the Environment butLeft Important Unfinished Business

Maryland League of Conservation Voter's 2013 Environmental Scorecard Tells Story of the Need for More Environmental Champions in the Legislature

Annapolis, MD – Maryland LCV's 2013 Environmental Scorecard, released today, tells voters the story of critical laws the Legislature passed to advance clean energy and transportation goals. However, it also exposes how these generational triumphs happened even as legislators sidestepped many critical issues when several environmental priorities were weakened or killed.

Maryland LCV also launched an interactive map using social media. At www.mdlcv.org citizens can use an interactive map to compare their legislators' scores to others across the state and click a button to share their legislators' scores or send them an email.

"This year's environmental scorecard lets Marylanders know which legislators took action to protect future generations from the ravages of climate change, the health impacts of pesticides, and pollution from industrial agriculture," said Maryland LCV Board Chair, Tony Caligiuri. "Maryland LCV's scorecard lets citizens know which Senators and Delegates vote for what is politically convenient and who are the real environmental champions."

"Marylanders should thank our visionary legislators who voted for Offshore Wind Energy Bill and the Transportation Funding bill to move our state's economy into the future," said Maryland LCV's Executive Director Karla Raettig. "Similarly, if they are concerned about the historic impacts of extreme weather, they should hold legislators accountable who didn't vote to take several other opportunities to curb climate change. Why should just one bold clean energy bill pass in a session? We shouldn't have an environmental quota."

The 2013 Environmental Scorecard scores both committee and floor votes on issues ranging from public health protections to clean energy to "fracking" to land and wildlife conservation.

Major Triumphs:

Offshore Wind Energy
Transportation Funding

Missed Opportunities and Unfinished Business:

Pesticides Reporting
Recycle for Real (Bottle Deposit)
Community Cleanup (Plastic Bags)
Fracking Moratorium
Black Liquor (Renewable Portfolio Standard)

Following a summer when Maryland experienced extreme weather fueled by climate change, including power outages from a derecho, severe drought, and the devastating impacts of Hurricane Sandy, the legislature passed an offshore wind power bill that will create thousands of jobs and significantly reduce pollution.

Legislators also passed a transportation funding bill that resulted from a combined leadership effort of Governor O'Malley, Senate President Mike Miller, and House Speaker Michael Busch. The bill will improve our air and provide better public transit. This legislation was critical as Maryland traffic congestion continues to rank among the worst in the nation, while funds for fixing roads and expanding transit are overcommitted.

However, advocates lament that lawmakers did not pass several other important pieces of legislation this year. As a result, , the 2013 scores were lower overall because legislation that was politically more difficult — such as a fracking moratorium, bag fee bill, and bottle deposit bill — did not make it out of committee. The average House of Delegates score in 2013 was 64 percent, and the average Senate score was 55 percent. Only 38 legislators earned 100%, which was among the smallest number in the four-year electoral cycle to date.

Citizens can find the online interactive map on Twitter at the @MDLCV and using hash tags #MDLCVScore, #MDLCV100, and #MDLCV0.

###

For more than 30 years, the non-partisan Maryland League of Conservation Voters has served as the political voice of the environment. We advocate for sound conservation policies, promote environmentally responsible candidates, and hold individual elected officials accountable through our scorecards and reports.

86 Maryland Avenue – Annapolis, MD 21401 – 410-280-9855 – 410-280-9857 (fax) – www.mdlcv.org
---
More…
Maryland League of Conservation Voters home page
Maryland League of Conservation Voters on Facebook
Maryland League of Conservation Voters on Twitter
Maryland League of Conservation Voters 2013 Environmental Scorecard Press Release (107kb pdf file)
Maryland League of Conservation Voters 2013 Environmental Scorecard page