Planning does matter.
I became involved in Frederick County government almost 20 years ago out of an interest in solving school overcrowding. The schools my children attended were surrounded by portable classrooms, more new housing was being approved to add students to these schools, and there were no plans in place to build the needed schools. Schools system-wide were over 100% of capacity meaning that almost half of all schools were overcrowded.
As a citizen activist and later as a county commissioner, changes were made to strengthen the county Adequate Public Facilities Ordinance (APFO) to time the generation of new students from new residential development with the county's ability to pay for and provide needed schools. If schools were overcrowded or projected to be over 100% of state rated capacity, a new residential development could not proceed until the county capital improvement program (CIP) included a new school that would relieve the overcrowding in the first two years of the CIP or the developer provided the funds needed to build the needed school seats.
The county commissioners along with the Board of Education adopted a goal to have schools system-wide at 90% of school capacity. Between 1998 and 2010, three different Boards of County Commissioners (known as the Gray, Thompson, and Gardner Boards) accelerated school construction, building more than two dozen new schools or school additions and adding thousands of new school seats. By 2010, school overcrowding had been significantly reduced and system-wide school capacity was below the 90% goal. This was a huge achievement.
Under the current Board of Commissioners, this progress has come to an abrupt halt.
The Young Board has adopted an aggressive plan to overcrowd our schools while at the same time reducing new school construction to the lowest level seen in decades. The Adequate Public Facilities Ordinance (APFO) has been changed dramatically by the Young Board, making the law virtually meaningless. Under the new "pay and go" scheme, new residential construction can now proceed even if and when schools are severely overcrowded.
The change was initiated and drafted by the Land Use Council of the Frederick County Builders Association, and now developers can pay a nominal "School Mitigation Fee" (this is the "pay" part) and then build even if schools are severely overcrowded (this is the "go" part). Pay and Go schemes have been tried elsewhere and have been discontinued due to disastrous results – overcrowded schools negatively impacting students and their education while hitting every taxpayer in the pocket to pick up the cost of needed new schools.
To illustrate how little money will be collected from this nominal School Mitigation Fee, one only needs to look at Frederick County's most recently adopted Fiscal Year 2014 Capital Improvement Program, which applies to the next six years. This six year plan anticipates only $2.9 million in revenue from the School Mitigation Fee over the entire six year period.
$2.9 million will buy virtually nothing in terms of new schools. A new elementary school costs $25 million, a new middle school costs $40 to $45 million and a new high school as much as $80 million. Hold on to your wallets. The Young Board is looking for you, Frederick County taxpayers, to pick up the tab for needed new schools. It seems that the portables the $2.9 million will pay for are all that is planned.
It gets worse.
The Young Board has been rushing to draft and sign Developer Rights and Responsibility Agreements (DRRAs) that lock this scheme in place for the next twenty to thirty years. For example, the recently adopted Linganore DRRA shows that all the schools in the New Market/Linganore area, at all levels (elementary, middle and high school), will be overcrowded from this new development. But, the development is allowed to continue anyway as long as the nominal School Mitigation Fee is paid. It is a plan to overcrowd the schools with no solution in place. This plan to overcrowd schools is being repeated in Monrovia and elsewhere in the county.
And just when you think it can't get worse than this, it does.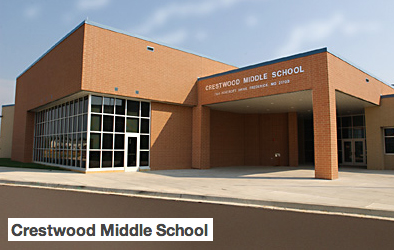 The Young Board signed an agreement for the Jefferson Tech Park that relieves the developer of a previous contractual obligation to build a school addition to Crestwood Middle School at an estimated cost of $8 million. Yes, you read that right. The developers no longer have to build a school addition they previously agreed to build. In addition, it allows the developer to utilize 100% of the projected property taxes from this development over the next 20 years to be redirected to cover the cost of the infrastructure, primarily a new interchange over US 340.
This means that there will be no property tax revenue from this project to pay for needed teachers, fire, police, or road maintenance. Hold on to your wallets, the Young Board is not only asking taxpayers to pick up the cost for needed new schools, but the cost of all the services that the people who will live in this development will need and expect.
And, it gets worse.
The pace of new school construction has slowed to a crawl.
During the Thompson Board, the county initiated the construction of Oakdale High School (1,600 seats), Urbana Middle School (600 seats), Middletown Primary School (482 seats), and additions to New Market Elementary School (200 seats), Brunswick Middle School (300 seats), and Thurmont Primary School (200 seats).
During the Gardner Board, the county initiated the construction of the Tuscarora High School addition (developer funded for 350 new seats), Linganore High School replacement project (1,627 seats – 350 seats more than the original school), West Frederick Middle School renovation, additions to Carroll Manor Elementary School (227 seats) and Walkersville Elementary School (226 seats), and initiated the replacement of Lincoln Elementary School (84 new seats).
By contrast the Young Board has initiated the addition to Oakdale Elementary School (240 seats) and the replacement of North Frederick Elementary School (180 seats). While the Thompson and Gardner Boards added 4,000 new seats plus renovated two older schools, the Young Board has added only 420 new seats and renovated one older school.
Education is a fundamental responsibility of local government. Public education provides opportunity for our community's children and families and prepares the workforce of the future, critical to our long-term economic prosperity. Education, our children, and long-term economic prosperity are desired and valued by almost everyone and the decisions of local government should advance these priorities.
The Young Board has put a plan into action to overcrowd our schools, compromise educational opportunity, and risk our economic prosperity while shifting a huge tax burden to all Frederick County taxpayers.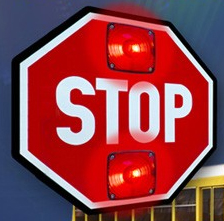 Enough is enough!
The entire community must demand change and a return to strong fiscal management. Working together, we can restore and plan for exceptional schools, adequate school facilities, and ensure our long-term economic prosperity.
Let's make it happen!