EDITOR'S NOTE (October 16, 2015): Originally published in 2013, when this issue was first being considered, it is being shared and folks are reading it now because, as noted by Jen Fifield in today's Frederick News Post: "On Tuesday at 4:30 p.m., the council will hear the first reading of a bill to get rid of something called the "agricultural rights transfer option" put into place by the former Board of County Commissioners. The option was meant to encourage the conservation of farmland by permitting the transfer of existing development rights from one agriculturally zoned parcel to another, and making other changes. County staff wants the council to reverse the change because it caused the state to suspend a particular type of planning exemption in the county."
PLEASE ALSO NOTE: The "agricultural rights transfer option" was never actually meant to "encourage the conservation of farmland." It was a developer conceived and supported bastardization of a particular planning tool (TDRs, or the Transfer of Development Rights) for the clear purpose of enabling additional development in areas where it is neither planned or appropriate.
---
Last week, a Frederick News Post article ("Frederick County to consider letting farmers sell growth rights") reported that the Frederick County commissioners are considering a proposal to allow farmers "to sell their property's growth potential to land owners elsewhere in the county."
While that might sound fairly innocuous, and it is being presented as a way to preserve farmland in the county, the reality is a lot more complicated. And as the former Program Administrator for Agricultural Preservation in Fredrick County and as a planner in the Planning Department for nearly 30 years, I'd like to share some background information and few informed thoughts and concerns about the proposal.
First of all, here is a key quote from the August 8, 2013 press release from Frederick County government:
"In a letter to the board on March 29, 2013, the Farm Bureau submitted a request for the consideration of a proposed text amendment to the Zoning Ordinance to create an "Agricultural Rights Transfer Option," also known as a rural-to-rural density transfer program. The proposed text amendment would allow a landowner to transfer development potential in the Agricultural Zoning District to another parcel within the Agricultural Zoning District."
The proposal to create a "rural-to-rural density transfer program" is an unusual and potentially problematic application of a well-established and familiar land use and planning tool known as the Transfer of Development Rights (TDR).

What is a TDR?
TDRs, or the Transfer of Development Rights, can take a variety of forms, but the basic concept is simple. Development rights are permanently removed from one area and transferred to another. The transfer reduces subdivision and development in an area where a key goal is to preserve open space, natural habitat or farmland, and transferred to another area — a "receiving" area — allowing more units and higher density development than would otherwise be the case.
Among the TDR programs that, exist across the country, designs differ greatly, and the results have varied from virtually no transfers at all to the successful long term preservation of large and cohesive tracts of farmland.
Agricultural Zoning
Taking a step back for a moment, zoning as we know it today dates back almost a century, to 1926, when the Supreme Court upheld the constitutionality of comprehensive zoning and established zoning as a legitimate and important tool for local governments.
Agricultural zoning is a designation commonly applied by local jurisdictions to protect farmland and farming activities from incompatible non-farm uses. Agricultural zoning, however, does not mean the same thing everywhere, and can vary in many ways, such as minimum lot size, the types of development and activity allowed in the zone, the number of non-farm lots or dwellings allowed, the the size of a buffer separating farm and non-farm properties, and many other things.
Agricultural Zoning in Frederick County
Frederick County did not utilize zoning at all until 1959, and established the agricultural zone in 1976, when growing development pressures began to raise new concerns. On August 18th of that year, the county established a zoning map and language to define the zone.
The protective Agricultural Zoning regulations allowed farm parcels in existence at that time to subdivide up to three lots and to leave what has been know as the "remainder". The intent was to protect and preserve the agricultural resource base from the massive development that was beginning in the county. This clearly defined new zoning regulation treated all farm parcels equally, allowing every farm owner to have some development potential.
These zoning regulations were amended in 1985 to allow additional cluster rights, that were based on the size of the individual parcels. This change was made for two reasons:
1) To address the equity issue that arose due to all parcels having the same development rights, regardless of the size of the property. And…
2) To encourage the preservation of agricultural land by limiting the size of the new lots in exchange for the additional development rights.
So, the basic idea and goal behind the agricultural zoning district was to protect rural areas for continued agricultural use . The regulations have been tweaked from time to time, but any major new changes should keep this original goal in mind.
It should also be noted that, over the last few decades many of the original farm parcels in Frederick County have utilized all their residential development potential under the agricultural zoning and have no further development potential.

Transfer of Development Rights
Where jurisdictions have put some sort of Transfer of Development Rights, or TDRs, in place, it has typically facilitated the relocation of existing development potential from one area of the county to another area of the county. This requires identifying the areas from which the development rights can be transferred (known as "sending areas") and the area or areas in which those development rights will to be transferred (known as "receiving areas").
Among the most common and significant goals of TDRs has been:
• Directs growth from rural, agricultural areas to existing developed areas with infrastructure
• Preserves farmland, open space, natural resources and historic resources at low cost to the public
• Helps plan and regulate the rate of growth
• Maintains landowner equity and public support for preserving agriculture
• Increases the efficiency and lowers the cost of necessary county infrastructure (roads, water and sewer, etc.).
What is on the table in Frederick County?
What has been proposed and is currently being considered for Frederick County is quite different, even though it is using some of the same terminology. The county's press release about the proposal doesn't even bother to mention the goal of preserving agricultural lands.
"The proposed text amendment would allow a landowner to transfer development potential in the Agricultural Zoning District to another parcel within the Agricultural Zoning District. Rural-to-rural density transfer programs typically allow rights to be transferred between farms in the agricultural areas of a county. This type of TDR does not designate specific sending and receiving areas."
To be clear, that means that, as proposed, instead of transferring development rights from the Agricultural zone to designated growth areas in the county, where infrastructure already exists the county would allow development rights to be transferred from agriculturally zoned properties to other agriculturally zoned properties.
I would strongly caution the county to move slowly and carefully. The impact of the proposal on rural areas could be dramatic, increasing the amount and density of development in those rural areas and creating new areas of residential sprawl.
TDR'S can be a useful tool in proper planning and development. It should be emphasized that well-planned development and re-development can foster and support a healthy and vibrant local economy. The type and location of development, however, is a critical factor in the long term health of the rural community and its economy.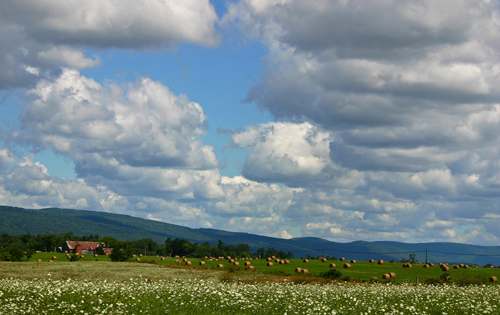 A word of caution
Frederick County ought not use TDRs to increase development in agricultural areas where little or none exists.
If the county is going to evaluate the possible uses of this tool, it's essential to ask what is the best possible way to advance the preservation of productive agricultural lands and our rural landscape.
The use of TDR's must consider the intent of the zoning district and identify specific areas in which development is further discouraged, while thoughtfully considering the specific places that might be appropriate for the additional development.
And, no matter how well it is done, we should be clear that a TDR program WILL result in increased residential development in certain areas. And selecting those areas needs to be done in a comprehensive manner, NOT on a piecemeal, "case-by-case basis."
Agricultural zoning has been a crucial element in protecting the agricultural and natural resources of Frederick County. It is important to the economic wellbeing and character of the county. It's is one of the essential tools for implementing long term planning goals.
Just as we plan for new residential, commercial and industrial areas, we plan for agricultural areas, using protective zoning and other preservation tools. TDR's could be a useful new tool for preserving our farming communities, our natural resources and our heritage, but only if it is guided by the proper goals and done comprehensively.
We caution our county leaders to avoid rushing into a poorly-conceived rural-to-rural or "ag-to-ag" TDR program.