To my friends at Envision Frederick County,
I am immensely excited to announce that my new book, People Habitat: 25 Ways to Think About Greener, Healthier Cities, has been completed and fully edited, and will be released in January!
The book is now in production, and today I am also announcing the launch of the accompanying website, www.peoplehabitat.com, where you can read excerpts, comments, and updates as we make our way to publication.
Please take a look and let me know what you think.
While the book was written and is being published completely independently of the Natural Resources Defense Council (it is published by People Habitat Communications and distributed by Island Press), readers familiar with NRDC's work for sustainable communities will find support for many of our favorite topics, from smart growth to green infrastructure and from regionalism to local food.
I am honored to have been influenced by the talents and dedication of so many fellow travelers on these issues. That said, I tried as much as possible to take a decidedly human (rather than just scientific) point of view about sustainability.
Special thanks are due to the book's principal editor, Meghan Bogaerts, and designer, Brenda Ruby; and to those who reviewed and provided comments on the manuscript, including Richard Florida, John Norquist, Parris Glendening, Nancy Somerville, Keith Laughlin, Steve Mouzon, Lloyd Alter, and Doug Kelbaugh.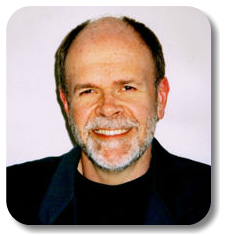 I expect to publish more excerpts on my blog as publication approaches.
Cheers to all,
Kaid