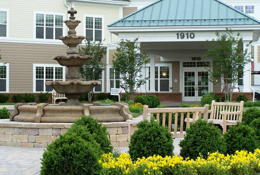 Tuesday evening (June 25th), the Frederick County Board of County Commissioners (BOCC) will vote on two issues dealing with the Citizens Care and Rehabilitation Center and Montevue Assisted Living. Citizens is a newly rebuilt, county owned, nursing home/assisted living facility, located on land owned by the county since 1828. Montevue has been operating for the benefit of county indigent for 150 years.
Montevue provides assisted living for elderly, frail seniors, who cannot live alone and who need supervision but who are not sick enough for a nursing home bed. These folks are up and about during the day, able to go out with assistance, but in need of help in basic activities of daily living (ADL). These include bathing, cooking, toileting and proper taking of medications. Some patients have mild dementia. All of these patients have been carefully vetted to be sure they cannot afford private assisted living care in the county, which can cost well above $50,000 per year. Their only income is Social Security and they collect about $850 per month. They are allowed to keep about $75 of that for personal expenses.
Frederick County is now the only county in Maryland to provide assisted living beds for seniors. These services are not paid for by Medicare or Medicaid. The provision of these services is a continuation of the care given to homeless and sick in the county for 150 years. The nursing home, built in 1976, was intended to eventually become profitable enough to fully subsidize the Montevue assisted living beds. One in five — or fifteen of seventy-five — individuals who live at Montevue do pay fully for their services.
The first and most important issue to be discussed on Tuesday evening (June 25th) is the selling of the facilities to a for-profit company which already owns seven nursing homes in three states, including Maryland.
The second decision is whether or not to abolish the Board of Trustees of the facilities. Abolishing the Board of Trustees would remove a legal obstacle that could prevent the county commissioners from selling the facilities. The Board of Trustees has been vilified publicly by the BOCC chair for many months and has been seen as a thorn in the side of the BOCC.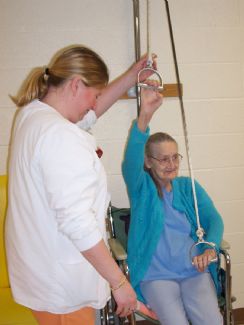 Their own comments and writing have made it clear that the motivation of the majority of the county commissioners revolves around their personal belief that county government should not be involved in the provision of such health care. In addition, they have tried to make the case that selling the facilities would generate a significant financial benefit to the county to sell the facilities. The Board of Trustees, and others, are convinced that the facilities are being sold at a loss of many millions of dollars to county taxpayers. The county would lose a major asset, charge nothing for land (which was originally reserved for services to the poor), while providing offering a very "sweet" arrangement for the purchaser.
I have been a member of the Board of Trustees for three years, and I've been part of several major efforts in that time, such as the transition of patients from the old Citizens/Montevue to the lovely new facility; working more closely with county staff, especially regarding the operations of a dysfunctional business office; proposing major cuts in employee costs; offering assistance to the management company selected by the county commissioners to administer the facilities; and to provide oversight and suggestions about maintaining and improving the quality of care provided patients in the facility.
This Board of Trustees is as dedicated and hard working as any I've known. Several of the members are expert in caring for the elderly. It should be allowed to continue its work.
Over the last few years, the billing office has experienced some serious problems.. Responsibility for the problems can be fairly shared among county staff, the Board of Trustees and the Board of County Commissioner. The bottom line, however, is that under-billing and unacceptable record keeping led to losses that had to be covered by the county.
This serious problem got worse after the Board of County Commissioners selected an outside consultant (a Pennsylvania management company) to manage the facilities…that had little to no experience in Maryland Medicaid reimbursement rules. Incredibly, despite numerous, clear and specific warnings of poor performance by the Board of Trustees to the county commissioners, the company's contract has been extended twice.
Nevertheless, overall financial management has begun to improve, but later and more slowly than it could or should have. The direct result has been a significant loss of revenue to the county over the past two and a half years.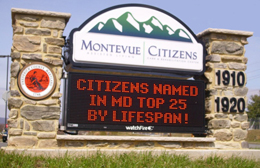 Throughout this time, however, the quality of care at the facility has remained high, and the facility was given an award as one of the top 25 nursing home facilities in Maryland in 2012. More recently, though, the management consultant's emphasis on cutting staff, rather than achieving normal and proper collection rates for patient services, threatening the ability to maintain the outstanding quality of care.
Finally, and to no surprise, the fiasco created by the Board of County Commissioners's rush to sell the facility, at a loss, has greatly affected the morale of staff and patients, who have to wonder and worry about what will happen to them. The Board of Trustees is resigned to its fate, but worries about who will provide oversight for the facility as this controversial matter moves inevitably to the courts.
One of the few positive things to come out of this bitter public argument about the sale, has been the discussion about how we are dealing with frail elderly in Frederick County; especially the growing number of elderly who need services beyond what can be provided at home. A preliminary review of publically available data, along with interviews with county professional staff, led me and a colleague to the conclusion that there are somewhere around 450 individuals who need assisted living in Frederick County today, and cannot afford it.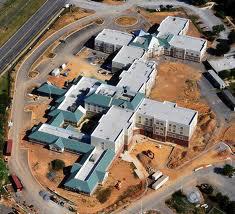 The sixty subsidized beds at Montevue are filled. There are thirty-six individuals on a Montevue waiting list that will take three or four years to clear. For that reason, the waiting list was closed, some time ago. A number of senior homebound are living in substandard housing, under even dangerous circumstances, receiving what services can be provided by overburdened social agencies. Instead of closing down the beds we have at Montevue, we should be developing plans for the increased numbers of elderly who will need these services going forward.
Yet the Board of County Commissioners continues to push in the opposite direction, driven by a philosophy of government, without compassion, and worst of all, with no plan at all as to what might be done now and in the future for frail elderly needing protective housing like assisted living. The county commissioners are not even willing to wait for a study of need of elderly in Frederick County, being done right now by the Frederick County Commission on Aging, and to be completed in October.
Ready, Fire, Aim!
Some county commissioners have stated that people should plan for their senior years. Of course, we all should do so, as best we can. But they imply it is the fault of those unfortunate seniors who are old, sick and broke and who need help. This is wrong headed.
The greatest irony of all is that finally, there is good and solid evidence that Citizens Care and Rehabilitation Center will be profitable enough in Fiscal Year 2014 (which started on June 1, 2013) to to avoid the need for any county subsidy, and which will be able to cover most if not all of the Montevue subsidy. So, given all this, why a rush to sell now? Why the hurry?
What do you believe? What do you think Frederick County should be doing, if anything, for this small but vulnerable and needy part of our community?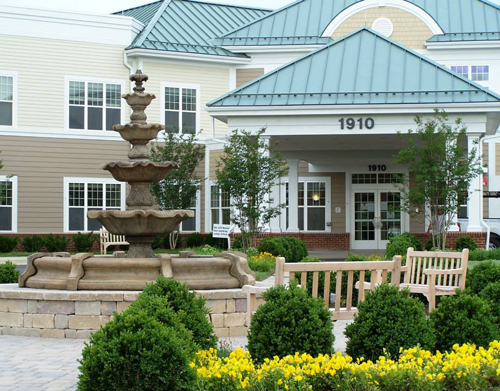 ---
MORE INFORMATION:
Rally in opposition the BoCC's plan to abolish the Board of Trustees and sell Montevue/Citizens!
June 25, 2013 @ 5:00 pm – 6:00 pm at Frederick Community College
Click here for more details and map.
Frederick County Public Hearing: Citizens Care and Rehabilitation Center / Montevue Assisted Living Facility
June 25, 2013 @ 6:00 pm – 9:00 pm at Frederick Community College
Click here for more details and map.
"Stop the Sale of Montevue/Citizens" on Facebook
---
The Citizens and Montevue controversy in the media
Open a chronological listing of links to news articles, editorials, columns and letters to the editor from the News Post, Gazette other news sources about this issue.
Please note this from the News Archive home page:
Envision Frederick County is compiling an archive of news articles, editorials, columns and letters to the editor, from a range of local and regional publications. The archive will grow to include well more than 1,000 entries, covering the last decade or so.
In other words, the link above will take you to some, but not all of the "news articles, editorials, columns and letters to the editor" about this issue, as we are working to catch up with the past.