When my husband and I decided to uproot our family from Virginia we were excited to begin a new chapter of our lives here in Frederick County. We had simply had enough of his three hours or more commute, overcrowded classrooms and lack of community.
I did my homework. Schools, class sizes, land use and crime. I spent a lot of time researching and making sure that this would be our forever home. And we found what we were looking for in the community of Monrovia.
Little did we know — and there was no way we could have known — what the new Board of County Commissioners had planned for the large tracts of rolling farms and forest that still separated Monrovia from other developed communities, such as Urbana, a few miles to the west.
Just two of the recently approved developments will add at least 2,600 new dwellings, with density as high as 8.5 per acre, on what is currently part of the largest contiguous tract of undeveloped land in the southeastern part of the county. This intensive new development is between Monrovia, which is made up primarily of larger, tree-shaded lots, on private wells, and Urbana, which is a high density, planned community, adjacent to the interstate highway and served by public water and sewer.
What I also learned is that the county commissioners have been working and planning to do this over much of the county, despite the fact that the comprehensive plan and zoning that was already in place included enough land to accommodate population projections for Frederick County for the next twenty to thirty years!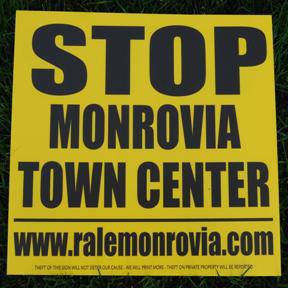 In mid-summer last year, in one fell swoop, these commissioners zoned another 8, 824 acres of farmland for development. And almost all of that was in agricultural and forested areas not currently or adequately served by existing infrastructure.
In addition to supporting these massive changes, Commissioners Blaine Young, Billy Shreve, Kirby Delauter and Paul Smith have gutted many of the laws that were in place to ensure adequate roads and schools to serve new development, or to require many of those costs to be borne by the developers, and not the existing residents. Now, developers have an option to pay a so-called "mitigation" fee instead of paying for more of the necessary infrastructure or waiting until it is in place. These fees will not come close to covering the cost of this basic infrastructure. Instead, most of the infrastructure, if it is even built at all, will be paid for by existing taxpayers.
Most of the citizens fighting back are not against development. We know that all of our homes were developed on what used to be farms and forest. But we do have serious concerns about poorly planned and irresponsible development, especially when it comes at the expense of everyone who is already here, from the direct costs to taxpayers to congested roads and overcrowded schools. And we formed an organization called "RALE – Residents Against Landsdale Expansion" to help focus and coordinate our efforts, and share information with the public and elected officials.
What has made all of this even harder has been the fact that our county commissioners continue to ignore all of the genuine concerns expressed by our community.
We have worked hard to be heard. But they have not even pretended to be listening.
---
More information
On the web: RALE – Residents Against Landsdale Expansion
On Facebook: RALE – Residents Against Landsdale Expansion
On Twitter: @RALEMonrovia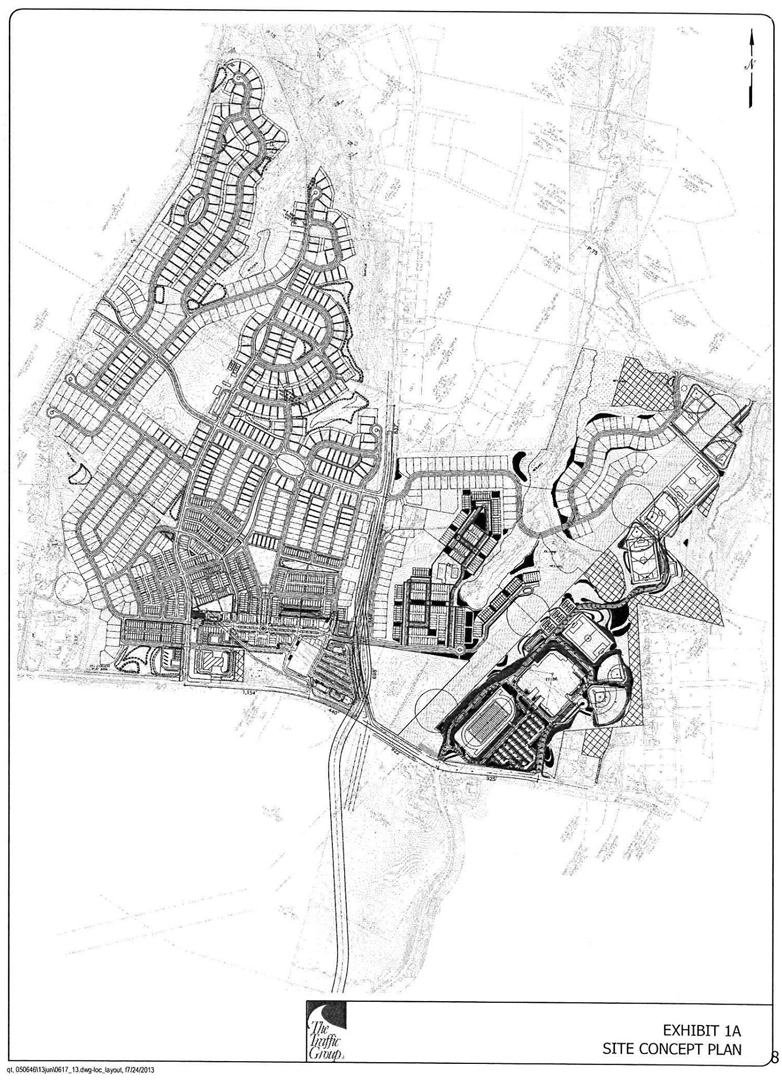 Click on the image to open a larger version.