The proposed and approved 1,500 tons per day, regional mass burn incinerator, planned for the bank of the Monocacy River, about three miles from downtown Frederick is neither a done deal or dead.
Today brings three items related to this controversial issue.
---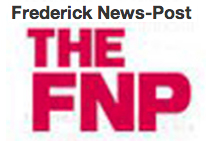 The Frederick News Post has a front page article today, entitled:
Officials in holding pattern on waste-to-energy: Young: Incinerator's future is uncertain
Sunday, October 6, 2013
By Bethany Rodgers
EXCERPT:
An effort to build a waste-to-energy incinerator in Frederick County remains on ice as the state weighs a trio of environmental permits.

County officials expected the permitting process would be wrapped up by August. More than a month later, they are not sure how much longer it will take. With leaders from Frederick County, Carroll County and possibly other jurisdictions locked in a holding pattern, Commissioners President Blaine Young says the fate of the waste-to-energy project is unclear.

"I think it's a coin toss," Young said. "I don't feel confident to say the project is dead. I don't feel confident to say the project is a go."

Frederick County leaders are waiting to determine whether it still makes financial sense to build a facility that would consume trash to generate electricity. Carroll County, a partner in the project, wants to back out, but must find a replacement or pay a fine. And no replacement partner is going to show serious interest until the project secures its approvals from the Maryland Department of the Environment, Young said.
and…
Carroll County leaders initially wanted to partner with Frederick County to build the trash-burning facility. However, Carroll County retreated from its initial interest. In June, Carroll County commissioners set aside funds to pay the $3 million penalty for backing out of the project.

Carroll County officials could avoid the fine by finding a replacement partner for Frederick County, but if they are unable to do so before the environmental permits are issued, they plan to simply bow out.

Bruce Holstein, an opponent of the waste-to-energy effort, said MDE officials might be biding their time to see what happens to the project.

"Everybody is waiting for somebody else to do something," he said. "If I'm correct that MDE is waiting to see whether this thing falls apart, this may go on for quite some time."

Young says the incinerator is not a financially viable option unless Frederick County has a partner.
Go HERE to read the entire article in the News Post.
---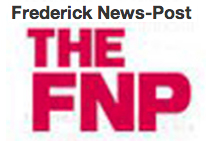 The Frederick News Post also has an unscientific survey about the issue on it's website today, asking readers to weigh in on this question:
Should Frederick County give up on building a waste-to-energy incinerator?
Click HERE to go to the page, cast your vote, and see the results so far.
---
Today, former, three time county commissioner Jan Gardner, who is generally considered the leading candidate for the Democratic Party nomination for the 2014 election of the first county executive in Frederick County, added some information about the still-unresolved incinerator issue to the
ISSUES
page of her
campaign website
.
Here is that section, taken from a screen shot of the page:

Click on the text/image above to open a larger (more readable) version.
---
The incinerator controversy in the media
Open a chronological listing of links to news articles, editorials, columns and letters to the editor from the News Post, Gazette other news sources about this issue.
Please note: Envision Frederick County is compiling an archive of news articles, editorials, columns and letters to the editor, from a range of local and regional publications. The archive will grow to include well more than 2,000 entries, covering the last decade or so. Currently, there are more than 100 items in the archive with the "WTE" or "incinerator" tag.
So, the link above will take you to many, but not all of the "news articles, editorials, columns and letters to the editor" about this issue, as we are still working to catch up with the past.